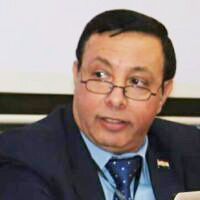 Dr. Wisam Alshaikhli
Dr. Wisam Alshaikhli is the president of University of Victoria - London, he is also the president of International Federation of Sports Science, he is the director of the Academy of Scientific Research & Training in Britain, he is the Secretary General of Arab Academy of Physical Education and Sport Sciences, member of scientific committees & International scientific (More than 38 Scientific journal), member of the International Federation of Sports Medicine, member of British and European Federation in Sport Medicine, he have attended more than 200 International conferences and scientific workshops, 60 international lectures research in sports medicine and sport injuries, he have more than 300 honor certificates from different countries, he have published more than 120 research papers and 3 books/sports medicine and injuries.
Chairman: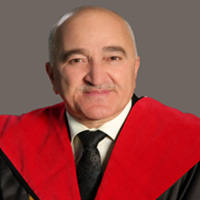 Dr. Rami Al-Hadeethi
An international, award winning Professor of Industrial Technology & Operations Management whose solid understanding of business administration in an engineering context, passion for learning, and consultative leadership style are the driving forces behind a progressively successful 29+ year career. Enjoys inspiring students across the EMEA to achieve their full academic and personal potential. Founder of academic departments, colleges and programmes, and participant in worldwide conferences. Dr. Rami holds PhD and MSc both degrees from well-recognised UK universities and he is the coordinator of Innovative Projects in the field of education, The Oxford Academic Union, Oxford, UK and Industrial Engineering Thematic Leader, Education Society Chapter, IEEE United Kingdom and Ireland Section. He is an Internationally-recognised consultant with a unique prospective on mixing engineering knowledge and administrative abilities in the design, delivery of worldwide training courses and his scientific research efforts have resulted in the publication of 59 papers and three books. Dr. Rami is certified in instruction and e-learning systems and has taught online courses, supervised and examined online individual, group projects and postgraduate theses, and media appearance and interviewed by TV channels.
| | |
| --- | --- |
| Dr. Tahseen Al-Shaikhli | Professor, PhD in Engineering, Director of Future Research Studies Centre - London |
| Dr. Sameer Algburi | Professor, Director of the International Research and Study Center at University of Victoria London |
| Dr. Dongmin Yu | Northeast Electric Power University,China |
| Dr. Haitham Jabbar Taha | Professor, Head of Middle-East office - University of Victoria London |
| Dr. Qiang Liu | Professor, Liaoning University of Technology, China |
| Dr. Linfeng Zhao | Senior Research Fellow, Boston University, USA |
| Dr. Huaide Wen | Professor, Hangzhou Normal University, China |
| Dr. Xin Geng | Lecturer, Zhengzhou University of Light Industry, China |
| Dr. Zhiguo Li | Associate Professor, China University of Petroleum, China |
| Dr. Baozhen JIang | Associate Professor, Zhejiang University of Technology, China |
| Dr. Eng. Mohammad D. AL-Tahat | Professor, The University of Jordan, Jordan |
| Dr. Sayyad Nojavan | Department of Electrical Engineering, University of Bonab, Bonab, Iran |
| Dr. Nagham Hussien Nama | Professor, Al-Nahrain University, Iraq |
| Dr. Ammar Al Bazi | Assistant Professor, Coventry University, UK |
| Dr. Ivan Zelinka | Professor, Technical University of Ostrava, Czech Republic |
| Dr. Moyassar I. Ahmed Al.Jubory | Professor, University of Mosul, Iraq |
| Dr Tamadher Al Dabbagh | Assistant Professor, City University College of Ajman, UAE |
| Dr. Maha Alrawi | Assistant Professor, Director General at Ministry of Planning, Iraq |